Protect what
matters to you
From securing your home to travelling abroad, Income has a range of products to protect you and your loved ones. Apply easily in Trust App!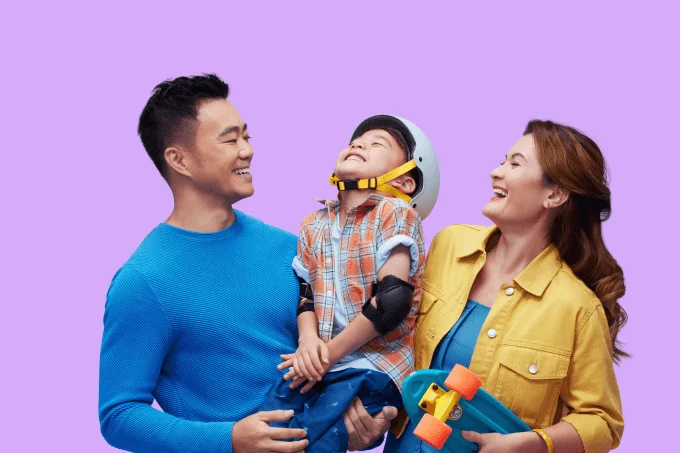 Underwritten and issued by
Trust is a digital bank backed by Standard Chartered and FairPrice Group. This means that we can offer great benefits on all things FairPrice Group - from Linkpoints to special offers on insurance products.
Get the coverage you need
From securing your home to travelling abroad, Income has a range of products to protect you and your loved ones.
Income Insurance Limited (Income) is one of the leading composite insurers in Singapore, offering life, health and general insurance.
Established in 1970 as the only insurance co-operative in Singapore to plug a social need for insurance, Income is now a
public non-listed company limited by shares
, which continues to serve the protection, savings and investment needs of individuals, families and businesses today.
This page is for general information to give you an idea what the key benefits are. There are certain conditions whereby the benefits under the plans will not be payable. You can refer to the policy contract for the precise terms, conditions and exclusions of the plans. The policy contract will be issued when your application is accepted. These insurance products are underwritten and issued by Income Insurance Limited ("Income") and distributed by Trust Bank Singapore Limited ("Trust"). It is not an obligation of, deposit in or guaranteed by Trust.
All Income products are developed to benefit Income customers but not all may be suitable for your specific needs. This plan may not be suitable for you if you are unsure about which type of plan or how much coverage to buy as no financial advice is provided during the purchase process. In such a case, Income strongly encourages you to seek advice from a qualified insurance adviser who will be able to advise you on a suitable product. Otherwise, you may end up buying a plan that does not meet your expectations or needs. As a result, you may not be able to afford the premiums or get the insurance protection you want.
This policy is protected under the Policy Owners' Protection Scheme which is administered by the Singapore Deposit Insurance Corporation (SDIC). Coverage for your policy is automatic and no further action is required from you. For more information on the types of benefits that are covered under the scheme as well as the limits of coverage, where applicable, please contact Income or visit the GIA/LIA or SDIC websites (www.gia.org.sg or www.lia.org.sg or www.sdic.org.sg).
Information is correct as of 09/06/2023.