Extra 5% off
Enhanced Home
Insurance
Purchase Income's Enhanced Home Insurance with your Trust card via Trust App or website and enjoy an extra 5% off*.
We are directing you to Income to complete your application. Trust is not responsible for content provided. You will be subject to Income's Privacy Policy and Terms & Conditions.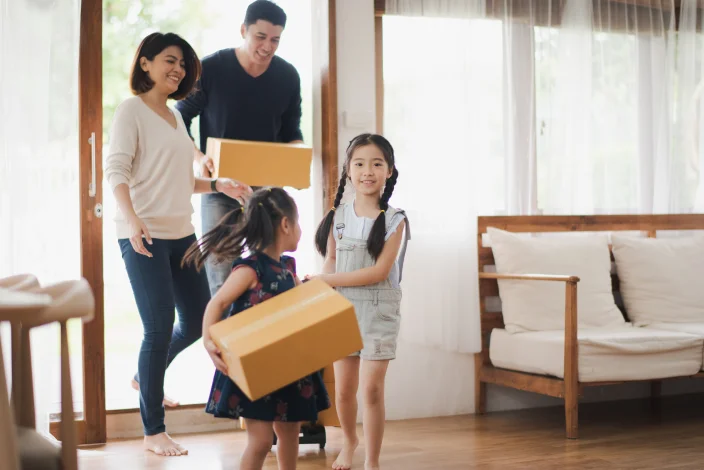 Underwritten and issued by
Trust is a digital bank backed by Standard Chartered and FairPrice Group. This means that we can offer great benefits on all things FairPrice Group - from Linkpoints to special offers on insurance products.
Get comprehensive coverage
Protection for your house
Includes your house building1, its contents2 and renovations3against fire4, burst pipes5, theft6 and more.
Liability protection
Coverage if damages are caused to neighbouring houses
Protection against accidents at home
Protection against accidental death, disability and specified injuries7.
Flexible coverage
Decide how much coverage you want for your home, avoiding both over-insurance and under-insurance.
24/7 Emergency Home Assistance8
For plumbing, electrician, locksmith, pest control and air-conditioner repair services.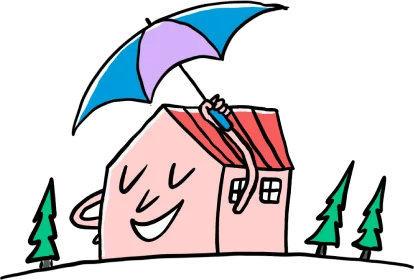 Why do you need
Enhanced Home
Insurance?
If you only have fire insurance, it's usually not comprehensive enough as it covers only the physical structure of your house. This plans protects your home contents like home appliances, furniture and renovations in the event of fires, thefts, or other covered events.
We are directing you to Income to complete your application. Trust is not responsible for the content provided. You will be subject to Income's Privacy Policy and Terms & Conditions.
Income Insurance Limited (Income) is one of the leading composite insurers in Singapore, offering life, health and general insurance.
Established in 1970 as the only insurance co-operative in Singapore to plug a social need for insurance, Income is now a
public non-listed company limited by shares
, which continues to serve the protection, savings and investment needs of individuals, families and businesses today.
Building means the following: For Housing Development Board (HDB) flats, condominiums, apartments or cluster houses, it will include the building structure (but not the foundations), fixtures and fittings based on HDB's or the property developer's standard specifications. This means Income will not cover areas you do not own or which are not provided just for your use. For example, this can include shared areas such as corridors, car parks, stairways, lift lobbies and swimming pools. For landed properties such as bungalows, semi-detached and terrace houses, it will include the building structure (but not the foundations), garages, outbuildings, swimming pools, terraces, footpaths, driveways, gardens, gates, fences and other private areas you own and which the public do not have access to.
Contents means any physical and movable household items or personal belongings including money and valuables kept within the premises that belong to you or your family members. But it does not include, amongst other items, motor vehicles, pets and items connected with your business or trade. Please refer to the policy contract for the exclusions and the benefit sub-limits for each type of content.
Renovations means improvements and additions made within the premises by you or any previous owner or tenant in the form of fixtures and fittings. For example, this could include flooring, built-in wardrobes and kitchen cabinets. They do not form part of the building cover.
Fire is an insured event.
Bursting or overflowing of domestic water tanks, apparatus or pipes in your premises (but not damage to water tanks, apparatus and pipes and expenses for tracing the source of the leak). The premises must not be left unoccupied. Unoccupied means when the premises have not been lived in by you, or by a person authorised by you, for more than 60 days in a row.
Actual or attempted theft as long as force and violence are used to get into or out of the premises. You must not leave the premises unoccupied. Unoccupied means when the premises have not been lived in by you, or by a person authorised by you, for more than 60 days in a row.
The personal accident cover will apply if you, your husband, wife or children are involved in an accident within the premises which causes an injury and due only to this accident, you or they die or become permanently disabled within 90 days from the date of the accident. The amount of benefit payable is subject to the scale of compensation in the policy contract. Premises means the residential property which you insure at the address shown in the policy contract. This does not include shared areas as described in Income's definition of building.
Income has arranged for the appointed Emergency Home Assistance company to provide policyholders with emergency plumbing, electrician, locksmith, pest control and air-conditioner repair services 24/7, subject to policy conditions. This bonus service is a complimentary service provided to you. It does not form part of the benefit provided under the policy contract. Income reserves the right to amend or discontinue the service at any time at its sole discretion without prior notice. Learn more at www.income.com.sg/home-insurance/EHA.
* Terms and conditions apply
There are certain conditions whereby the benefits under this plan will not be payable. These are stated as exclusions in the Policy Contract. You are advised to read the Policy Contract for the full policy terms, conditions and exclusions.
This page is for general information to give you an idea what the key benefits are. We are not offering to sell this insurance product or service. We also do not provide any insurance or financial advice, offer, or underwrite this product. This product is underwritten and issued by Income Insurance Limited ("Income") and distributed by Trust Bank Singapore Limited ("Trust"). It is not an obligation of, deposit in or guaranteed by Trust.
All Income products are developed to benefit their customers but not all may be suitable for your specific needs. This plan may not be suitable for you if you are unsure about which type of plan or how much coverage to buy as no financial advice is provided during the purchase process. In such a case, you are strongly encouraged to seek advice from a qualified insurance adviser who will be able to advise you on a suitable product. Otherwise, you may end up buying a plan that does not meet your expectations or needs. As a result, you may not be able to afford the premiums or get the insurance protection you want. If you find that this plan is not suitable after purchasing it, you may terminate it within the free-look period, and obtain a refund of premiums paid. Income may recover from you any expense incurred in underwriting this plan.
We are not responsible for your application or for the contract of insurance. In facilitating this insurance arrangement, we are acting as Income's distributor and not as your agent. Please ensure that you understand the product features and terms before purchasing. Premium payment shall be made using your Trust Credit Card. Please ensure that your credit card has sufficient credit limit. Otherwise, your policy application and renewal may fail.
This policy is protected under the Policy Owners' Protection Scheme which is administered by the Singapore Deposit Insurance Corporation (SDIC). Coverage for your policy is automatic and no further action is required from you. For more information on the types of benefits that are covered under the scheme as well as the limits of coverage, where applicable, please contact Income or visit the GIA/LIA or SDIC websites (
www.gia.org.sg
or
www.lia.org.sg
or
www.sdic.org.sg
).
Information is correct as of 09/06/2023.