Smart savings
start here
Earn up to 2.5% p.a. interest rate on your first S$125,000 deposit. Plus, enjoy up to 11% savings on spend with Trust debit card.​
One account,
multiple ways to save
Earn up to
2.5% p.a.
interest rate on the first S$125,000 deposit with one of highest interest rates in Singapore.​
Enjoy up to
11% savings
on groceries and food at FairPrice Group when you spend on debit card.
Lock in period
Monthly fee
Minimum balance
Account closure fee
Foreign transaction fee
Card replacement fee
Fee-less
savings account
FEES
Savings Calculator
See how much you can earn with Trust vs. other savings accounts
Deposit balance (S$)
I make at least 5 monthly card transactions
I am a NTUC Union Member
Total interest you can earn on S$125,000 in 1 year
2.5% p.a for first S$125k* S$0
Other savings account
0.05% p.a S$0
*Interest rate of 0.05% p.a. applies for balances above S$125K. Calculations are simplified for illustration purposes.

You can enjoy significant savings on FairPrice Group groceries and food, Caltex fuel and more.
A rewarding savings account designed
Interest
up to 2.5% p.a.
BASE INTEREST 1.5% p.a.
Earn 1.5% p.a. interest rate on the first S$125,000 deposit, with no strings attached! Interest rate of 0.05% p.a. applies to balances above S$125,000.
BONUS INTEREST 0.5% to 1.0% p.a.
Simply make 5 eligible purchases with your Trust card every month to enjoy bonus interest of 0.5% p.a. on the first S$125,000 deposit. NTUC Union Members are rewarded with a bonus interest of 1% p.a. on the first S$125,000 deposit.
Never miss out
on bonus rewards again
With your Trust App, know exactly where you are against your reward targets in real-time.
A better
digital card experience
At Trust, we're introducing a range of innovative card features to meet your evolving banking needs.
Tap to lock
Misplaced your physical card? No worries. For your peace of mind, you can simply lock or unlock your card via the app anytime.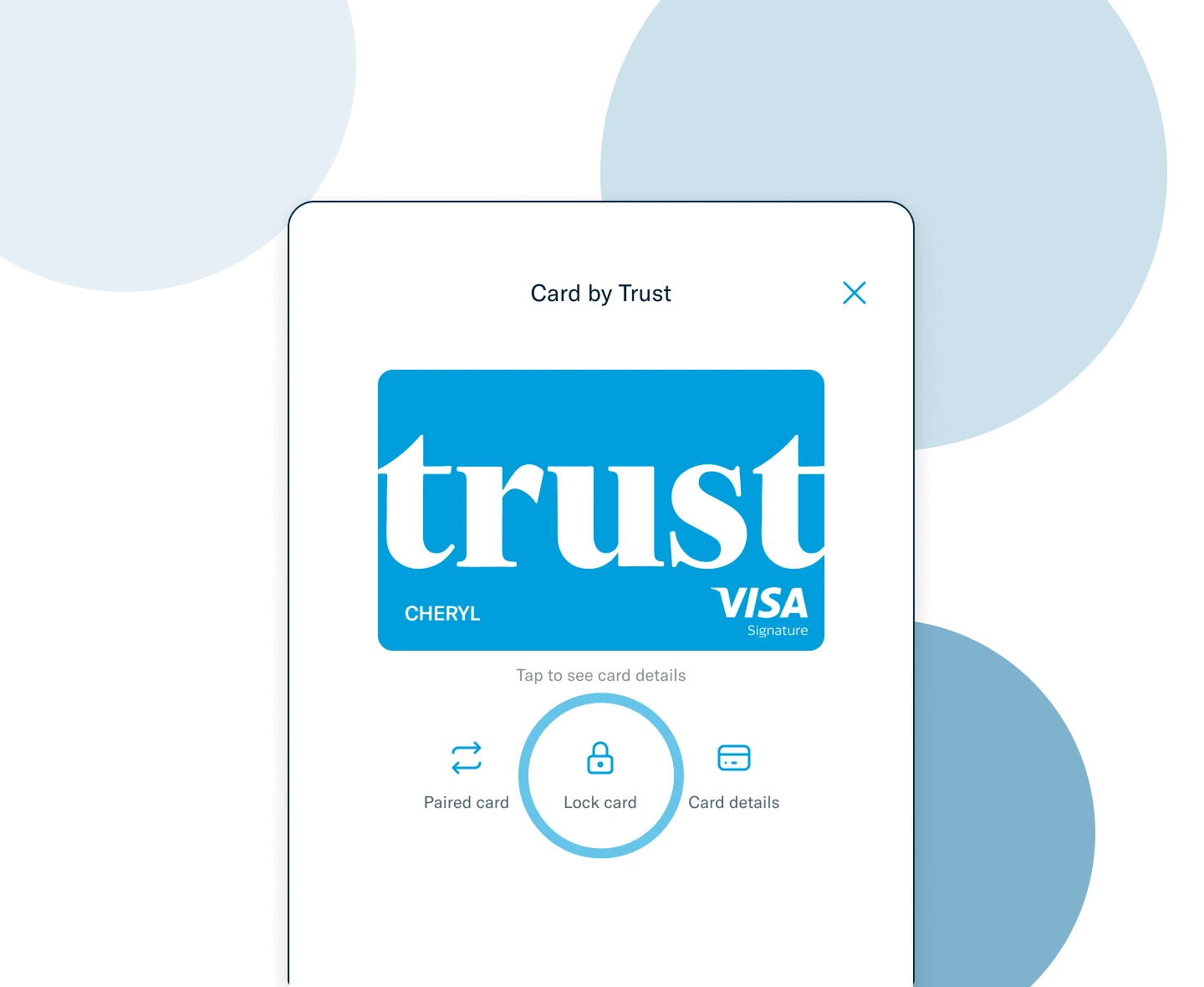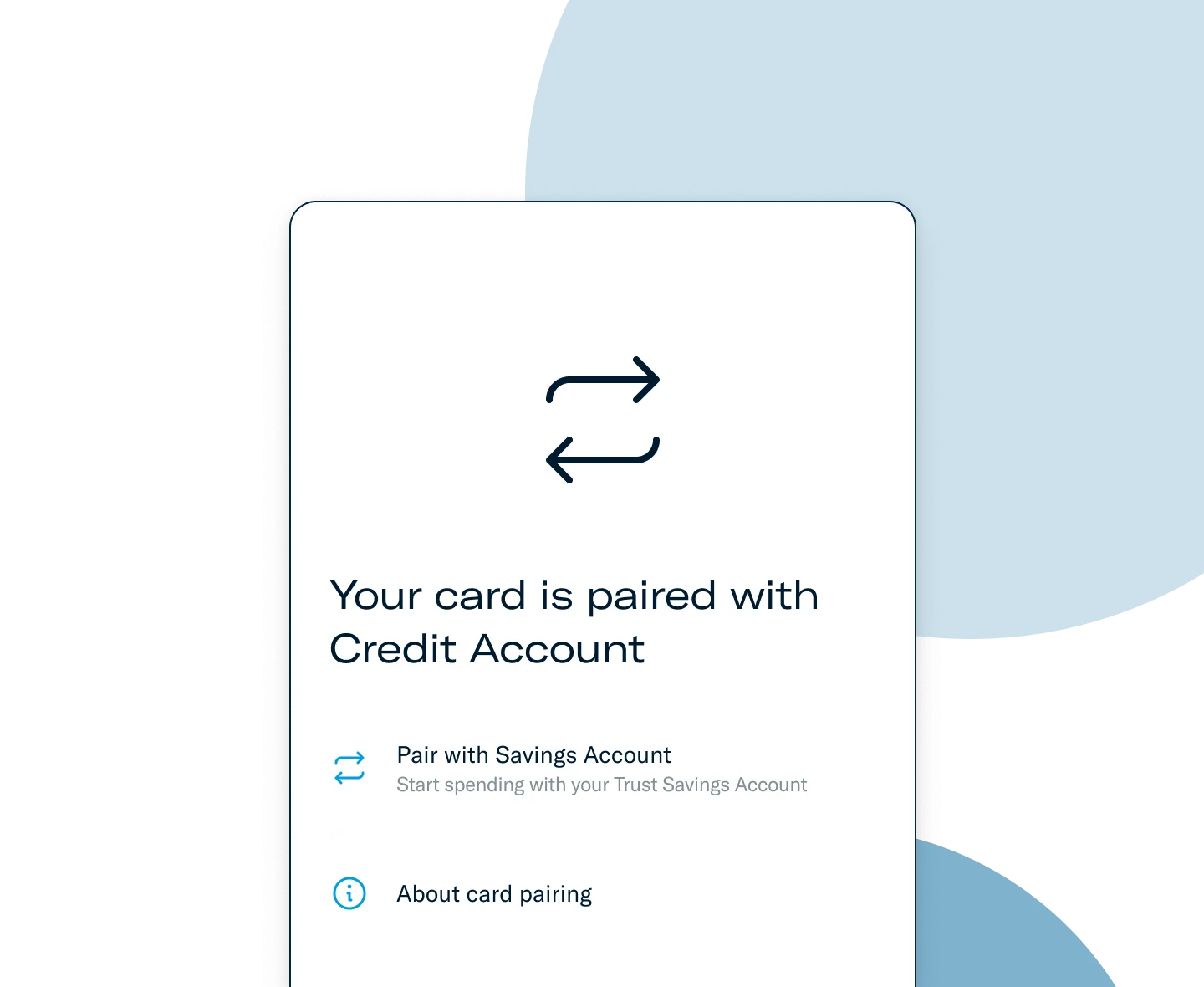 One card is all you need
With just one tap, instantly switch between debit and credit to suit your spending needs.
Tap card on your phone to activate
It's easy and secure to activate your physical card. Just hold it to the back of your phone.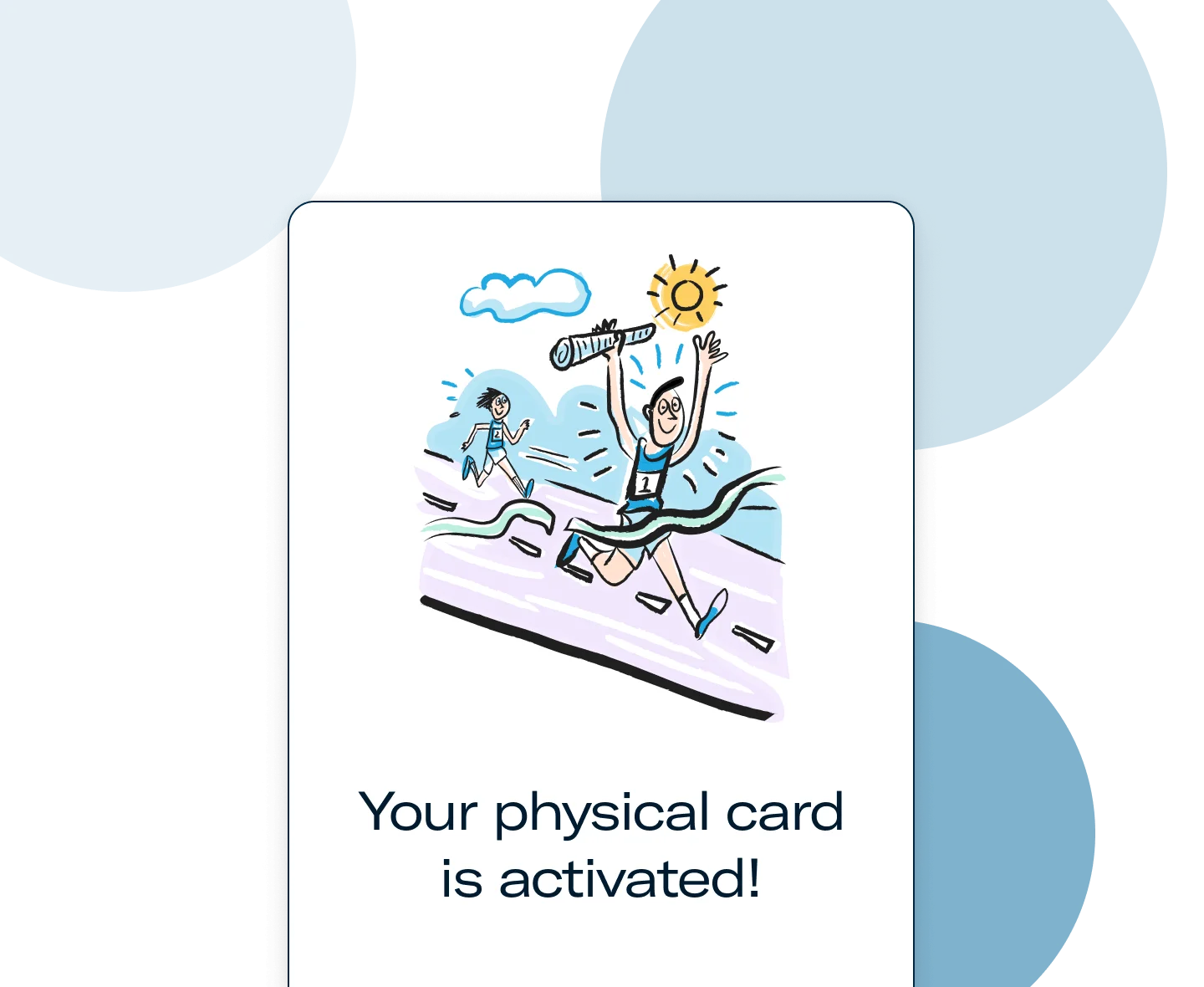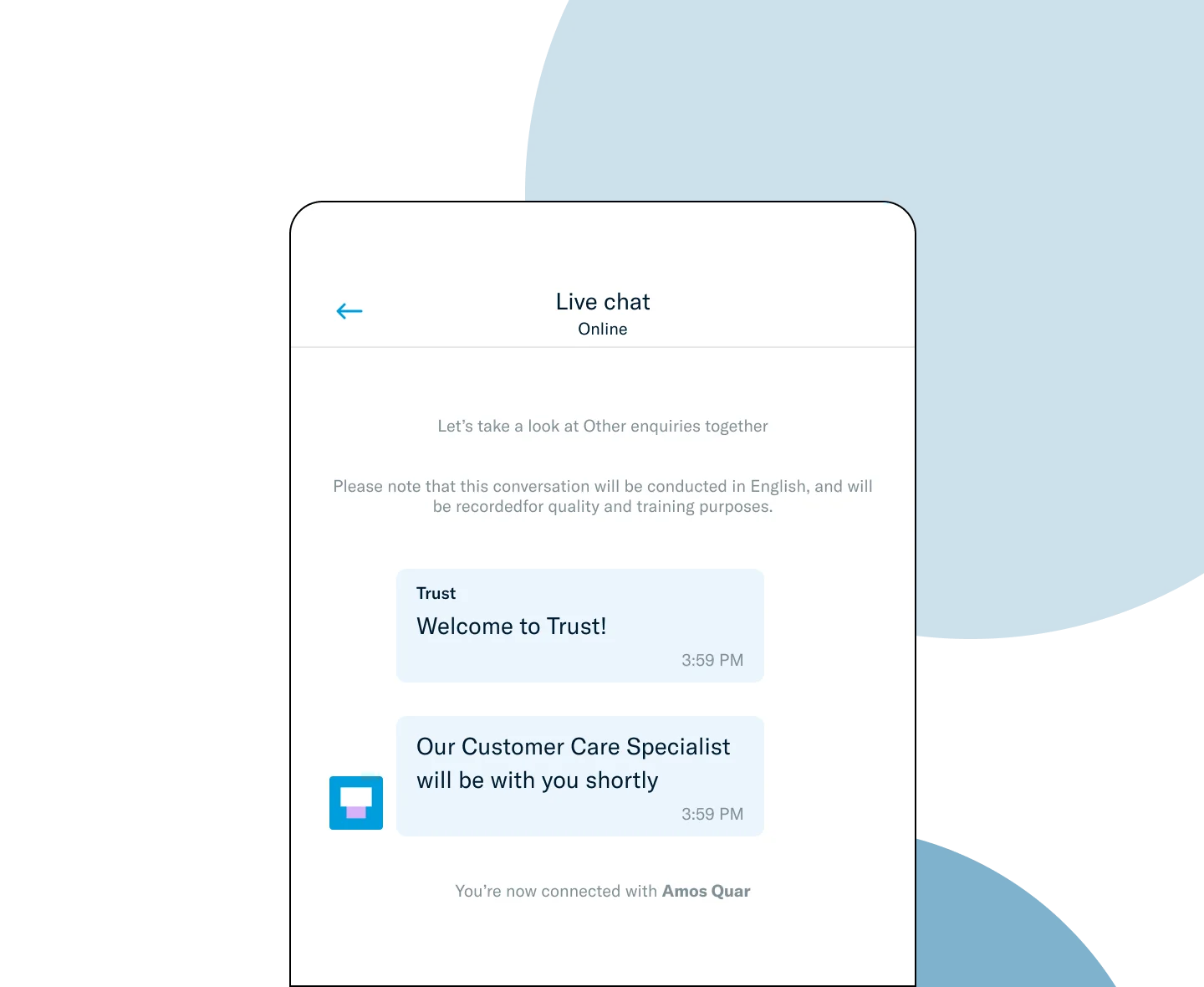 Get the help you need 24/7
With your Trust App, you can contact our Customer Care specialists any time.
More everyday benefits
Payment security
Your payment info is protected with multiple layers of security to help keep your account safe.
All things instant
Get instant notifications, instant savings and start using them instantly.
Fund your account
in two ways
Start today with as much, or as little, as you want.
Register for PayNow
Register your mobile number or NRIC/ FIN to receive money directly into your savings account.
Bank transfer using FAST
Send money from another bank account using FAST into your savings account.
Deposit Insurance Scheme
Singapore dollar deposits of non-bank depositors are insured by the Singapore Deposit Insurance Corporation, for up to S$75,000 in aggregate per depositor per Scheme member by law.