Extra 8% off
Travel Insurance
Purchase Income's Travel Insurance with your Trust card via Trust App or website and enjoy an extra 8% off Standard Plans with minimum premium of $80 before discounts*.
We are directing you to Income to complete your application. Trust is not responsible for the content provided. You will be subject to Income's Privacy Policy and Terms & Conditions.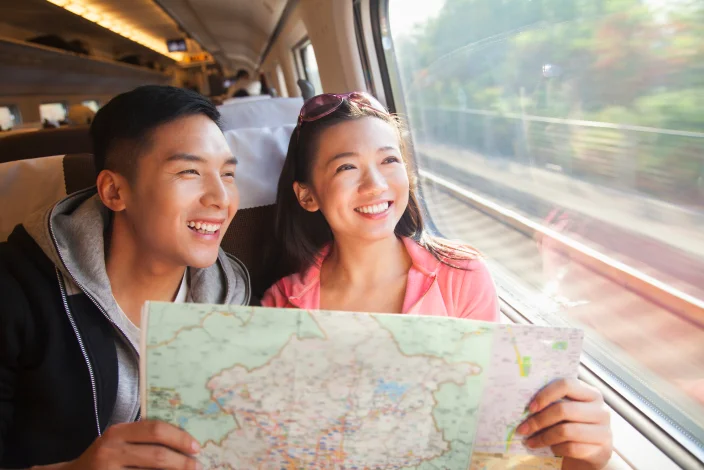 Underwritten and issued by
Trust is a digital bank backed by Standard Chartered and FairPrice Group. This means that we can offer great benefits on all things FairPrice Group - from Linkpoints to special offers on insurance products.
Get comprehensive coverage
Protect against common travel inconveniences
Such as damage to personal belongings, personal accident, medical expenses while overseas and travel delays1 that are not caused by you.
For you and your family
Opt for Family cover2 if you are travelling with your spouse/partner and children.
You and your family with unlimited number of children are insured.
Coverage for adventurous activities
You're covered for water, winter, air and other outdoor activities such as skiing, bungee jumping, skydiving and more!
You're covered for water, winter, air and other outdoor activities.
Coverage for pre-existing medical conditions3
Opt for our Enhanced PreX plans which cover conditions such as Asthma, Eczema and Diabetes.
Enhanced COVID-19 coverage
COVID-19 coverage for overseas transport and accommodation expenses4, medical coverage, and hospital allowance for inpatient hospitalisation.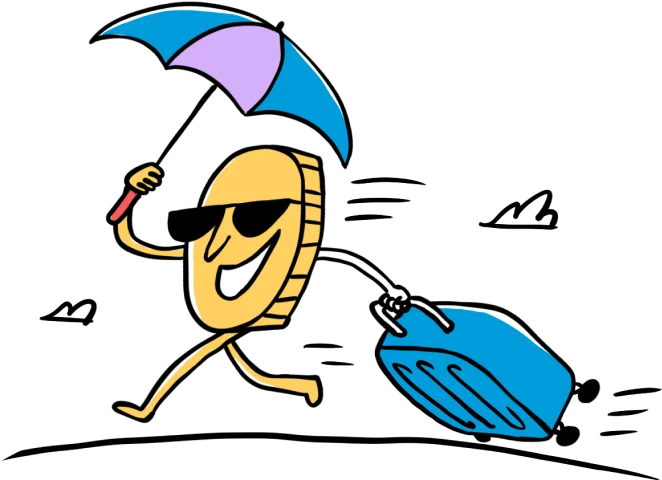 Travel with confidence and rediscover the world and uncover hidden gems in every city - because going off the beaten track is often the best way to truly fulfil your travel wanderlust. From untouched nature wonders to secret gastronomical spots, make the most of your travel journeys and explore hidden gems with peace of mind knowing you are protected with Income's Travel Insurance.
We are directing you to Income to complete your application. Trust is not responsible for the content provided. You will be subject to Income's Privacy Policy and Terms & Conditions.
Income Insurance Limited (Income) is one of the leading composite insurers in Singapore, offering life, health and general insurance.
Established in 1970 as the only insurance co-operative in Singapore to plug a social need for insurance, Income is now a
public non-listed company limited by shares
, which continues to serve the protection, savings and investment needs of individuals, families and businesses today.
Income will pay you for travel delay if the public transport you are scheduled to travel in during your trip is delayed for more than six hours in a row and is not caused by you.
Family cover provides coverage for 1 or 2 adults who are spouses or partners at the time of purchase and any number of their children as long as:

Adult(s) is 16 years and above and is the parent or legal guardian of the children
Child(ren) is below 21 years old and is the biological or legally adopted child(ren) or ward of the adult named under the policy
Adult(s) and child(ren) must be insured under the same policy
Adult(s) and child(ren) must travel together if they are insured under single trip plans (not applicable for yearly plans).

Income does not cover claims arising from a pre-existing medical condition where you have been given a terminal prognosis with a life expectancy of under 12 months. Please refer to policy conditions for the precise definition of pre-existing medical conditions.
Based on comparison of benefit limits for an insured person under Income's Travel Insurance Preferred Plan and Enhanced PreX Prestige Plan for trip cancellation and trip shortening against similar plans in Singapore.
* Terms and conditions apply
There are certain conditions whereby the benefits under this plan will not be payable. These are stated as exclusions in the Policy Contract. You are advised to read the Policy Contract for the full policy terms, conditions and exclusions.
This page is for general information to give you an idea what the key benefits are. We are not offering to sell this insurance product or service. We also do not provide any insurance or financial advice, offer, or underwrite this product. This product is underwritten and issued by Income Insurance Limited ("Income") and distributed by Trust Bank Singapore Limited ("Trust"). It is not an obligation of, deposit in or guaranteed by Trust.
All Income products are developed to benefit their customers but not all may be suitable for your specific needs. This plan may not be suitable for you if you are unsure about which type of plan or how much coverage to buy as no financial advice is provided during the purchase process. In such a case, you are strongly encouraged to seek advice from a qualified insurance adviser who will be able to advise you on a suitable product. Otherwise, you may end up buying a plan that does not meet your expectations or needs. As a result, you may not be able to afford the premiums or get the insurance protection you want.
We are not responsible for your application or for the contract of insurance. In facilitating this insurance arrangement, we are acting as Income's distributor and not as your agent. Please ensure that you understand the product features and terms before purchasing. Premium payment shall be made using your Trust Credit Card. Please ensure that your credit card has sufficient credit limit. Otherwise, your policy application and renewal may fail.
This policy is protected under the Policy Owners' Protection Scheme which is administered by the Singapore Deposit Insurance Corporation (SDIC). Coverage for your policy is automatic and no further action is required from you. For more information on the types of benefits that are covered under the scheme as well as the limits of coverage, where applicable, please contact Income or visit the GIA/LIA or SDIC websites (
www.gia.org.sg
or
www.lia.org.sg
or
www.sdic.org.sg
).
Information is correct as of 09/06/2023.