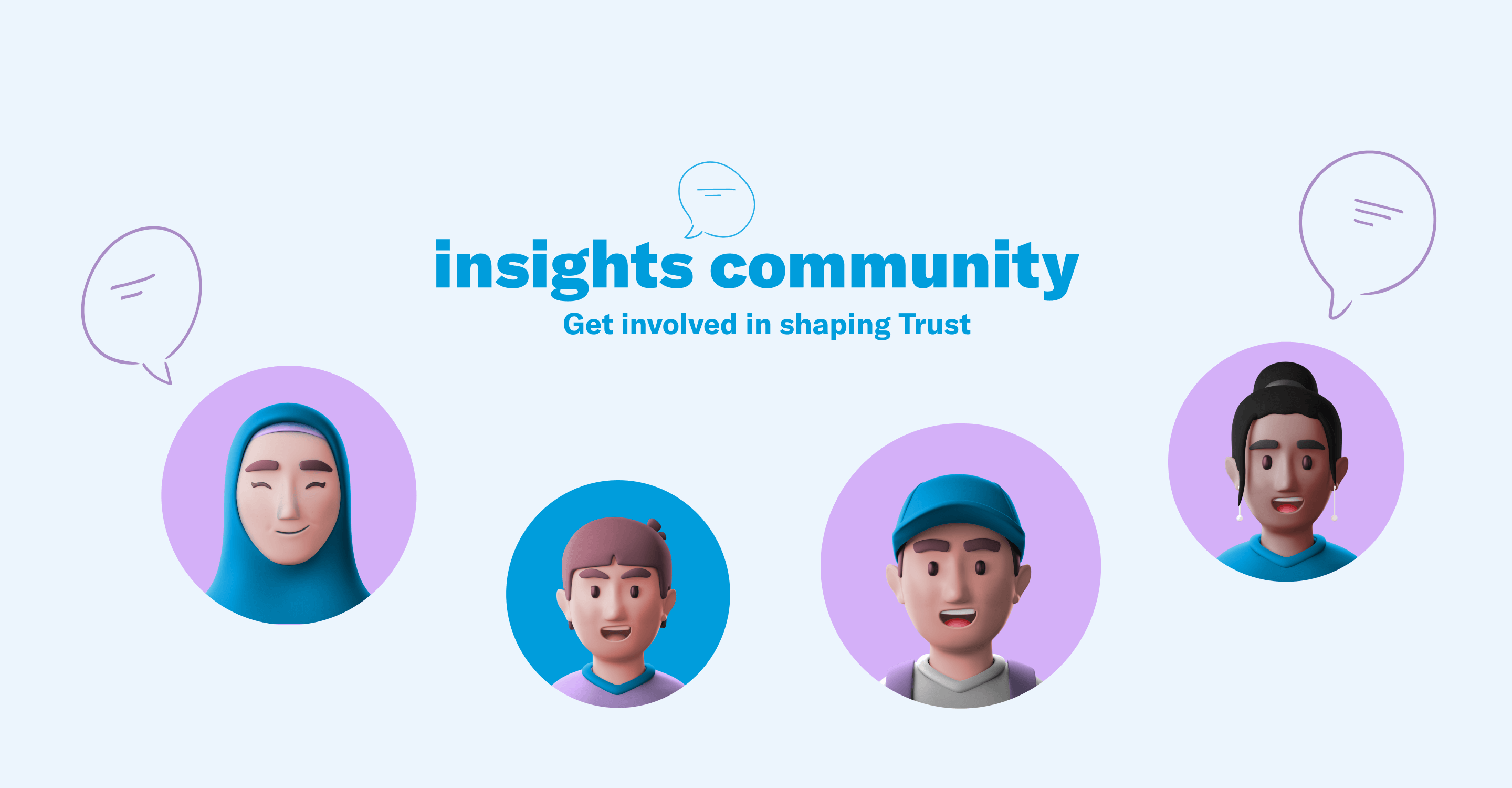 👋🏼 Welcome!
Through your active participation in our insights community, we can learn from you, test new products and services, as well as co-create a banking experience that's transparent, easy and rewarding!
How to join our Insights Community
STEP 1
Sign our Non-Disclosure Agreement (NDA)
As we'll be sharing proprietary and confidential information within the group, it's mandatory to sign the agreement.
Sign non-disclosure agreement (NDA)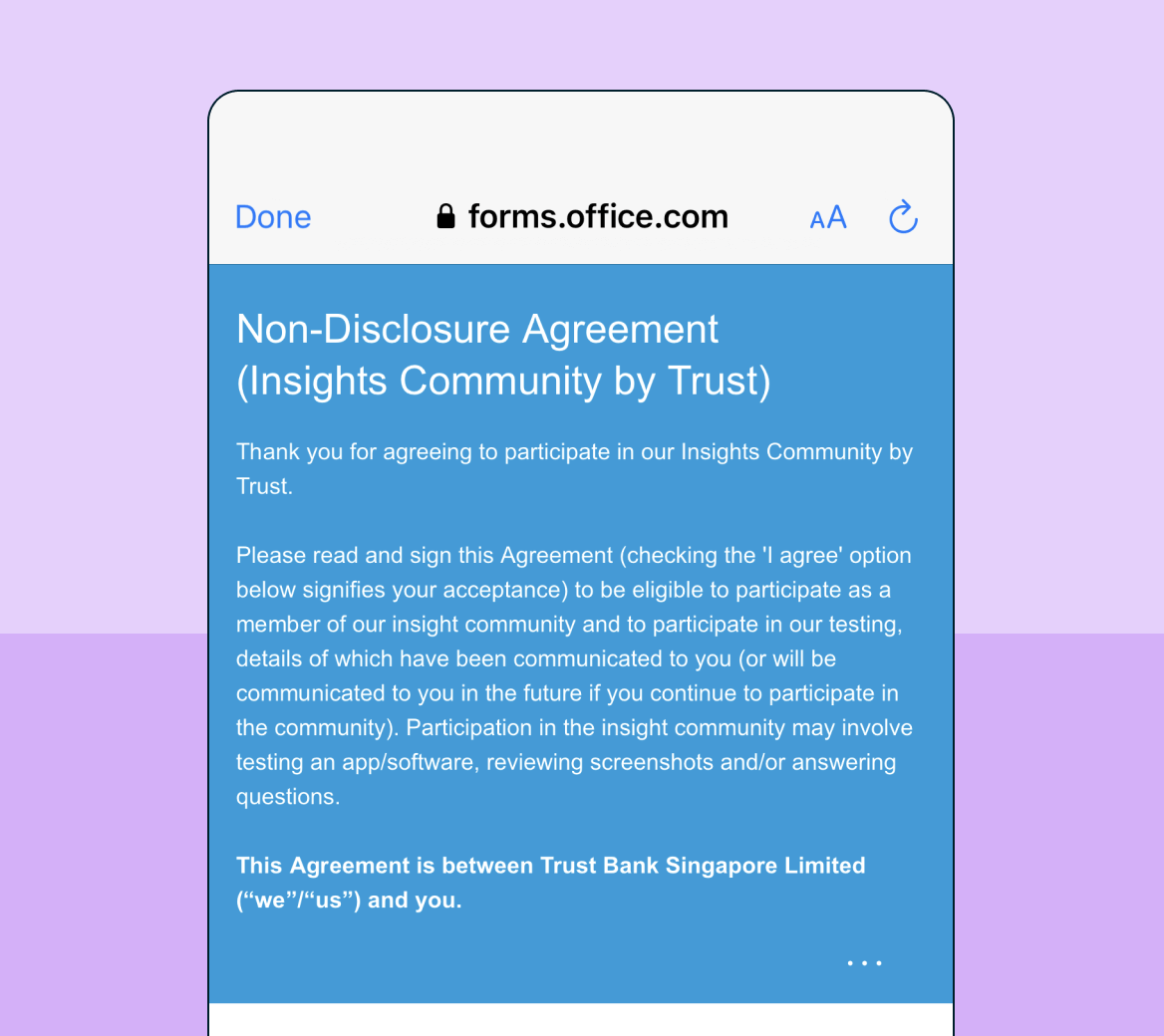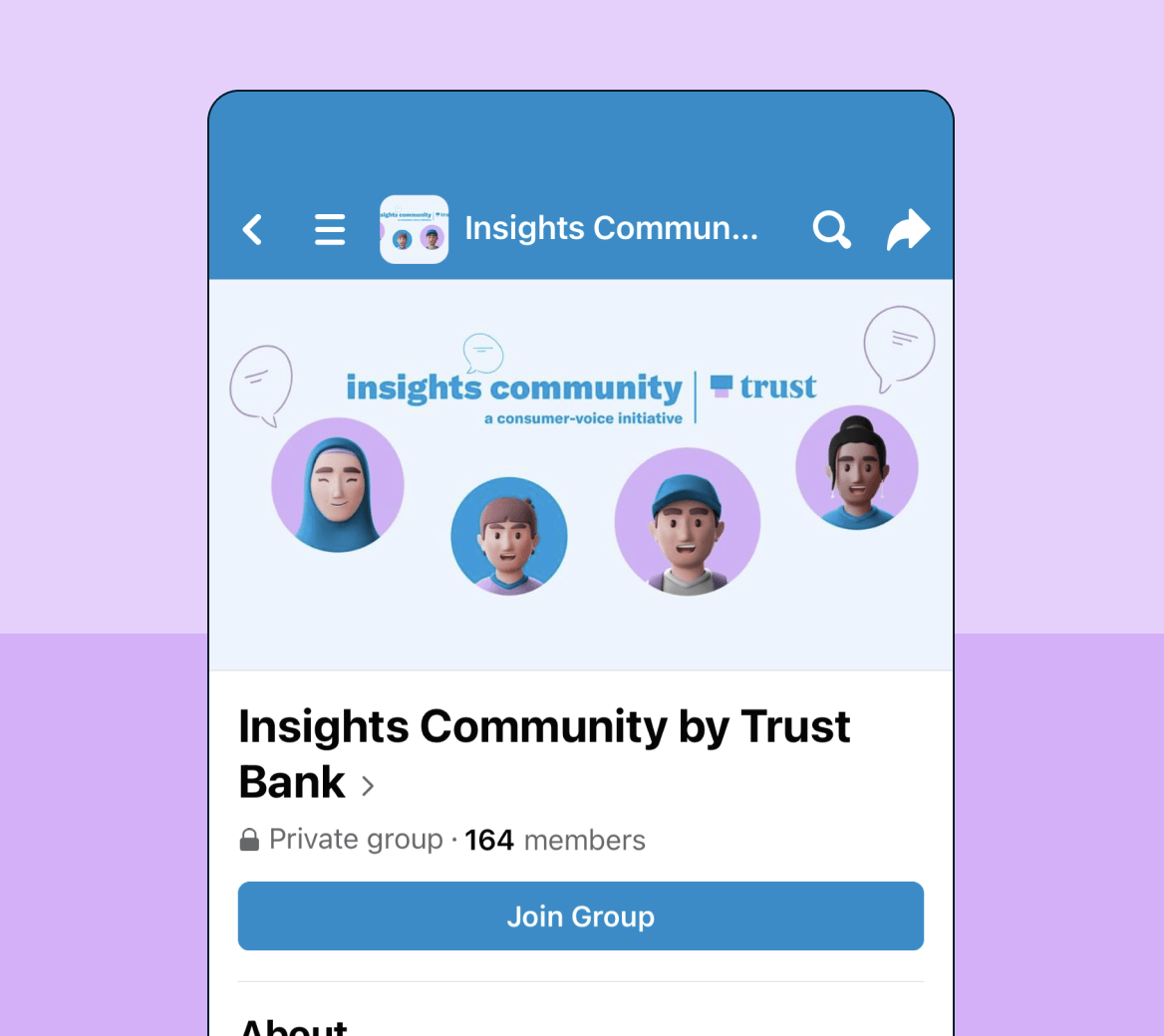 STEP 2
Join the facebook group
Head over to our community page and request to join the group by tapping on the button.
Join insights community
How to join our Insights Community
STEP 3
Click 'Answer Questions'
For Question 3, if you were invited via this website, please write "#WeAreTrust" so that we can identify your referrer. Otherwise if you know someone personally who's already within this group, please write their name instead.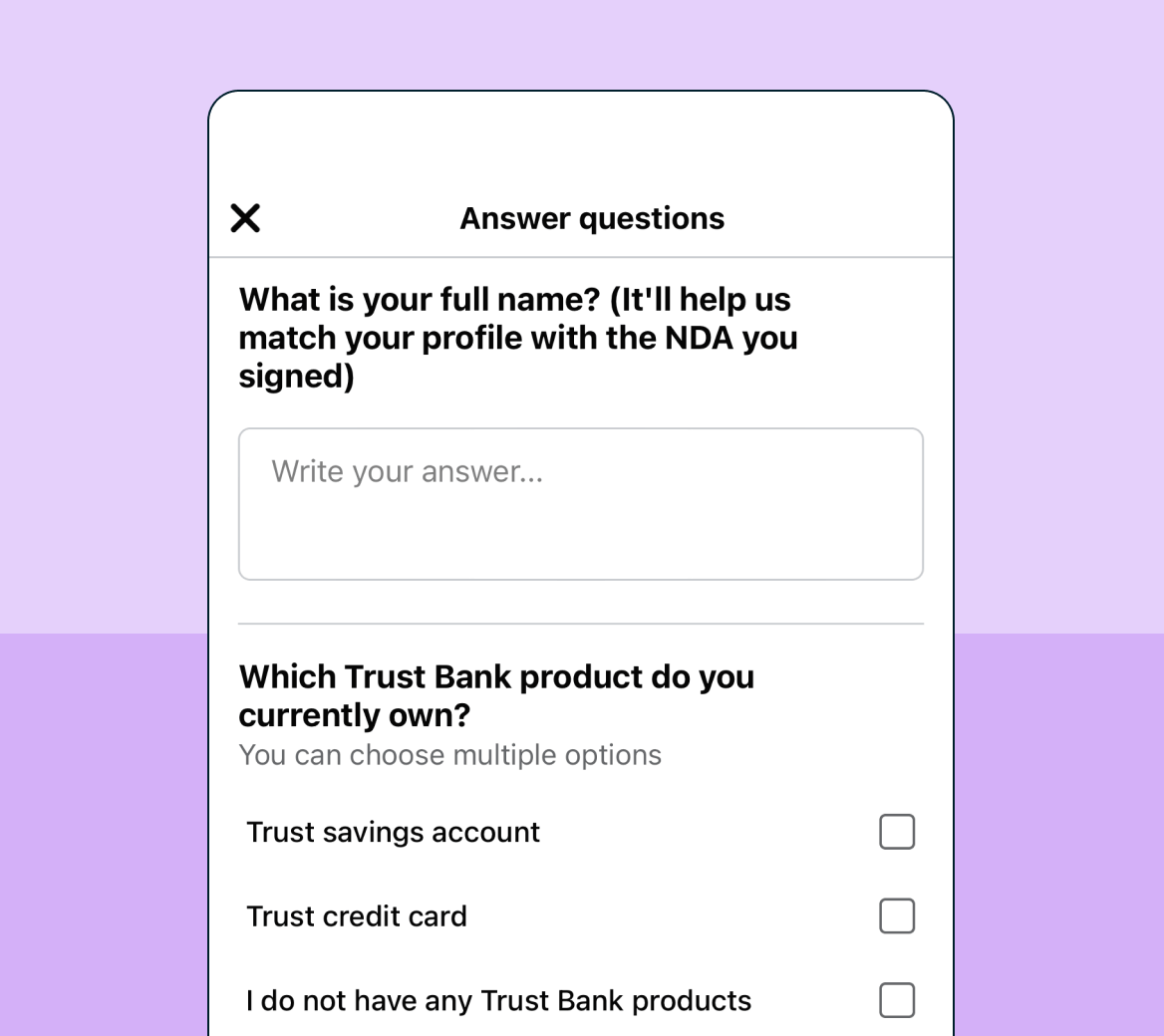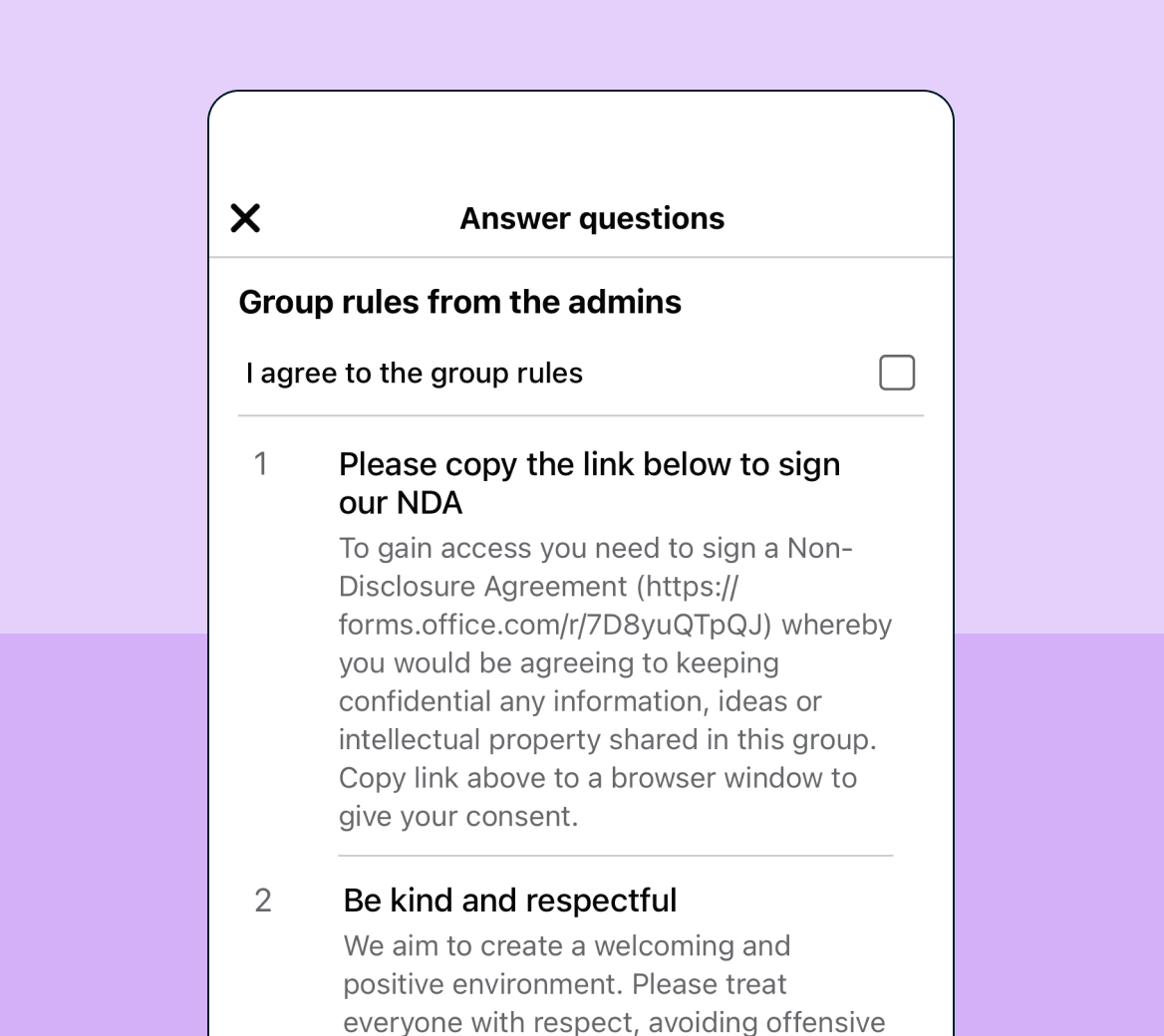 STEP 4
Read the group rules
To become a group member, it's mandatory to sign the NDA, read the group rules and answer all membership questions.
Questions? Feel free to reach out to us.
Contact us
Get to know
Trust
Hearing about us for the first time? Explore our heritage and mission.