Protect your phone
from malware
When your phone is infected with malware, scammers can steal sensitive information such as your Trust card number and login details.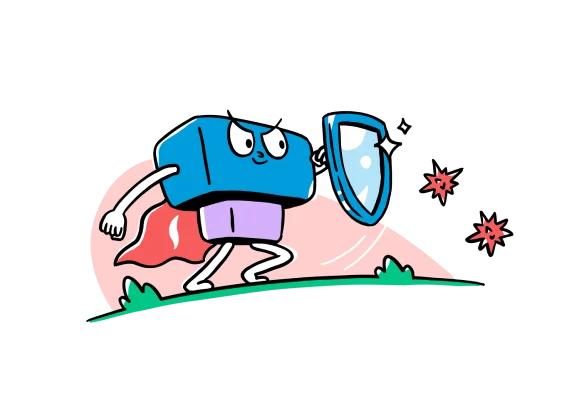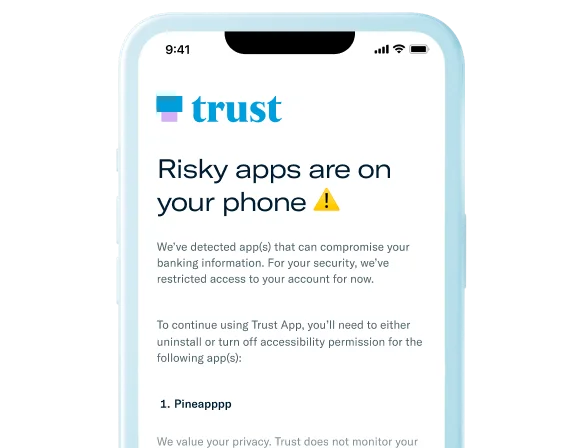 How to restore
Trust App access
We'll restrict access to Trust App if your phone has apps from untrusted installers or risky permission settings. To restore access:
Turn off WiFi & mobile data. Uninstall the app(s) shown in the message that pops up when you open Trust App
Or turn off "Accessibility" for the app(s) via your phone's Setting menu
How to protect yourself from malware
Only download apps from Google Play Store or other official app stores (e.g. Samsung Galaxy Store)
Do not grant accessibility permissions to unknown apps
Install a reputable antivirus app only from Google Play Store
Do not use jailbroken or rooted phones that remove manufacturers' security restrictions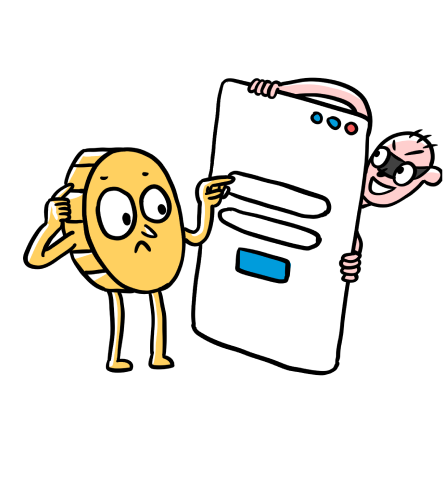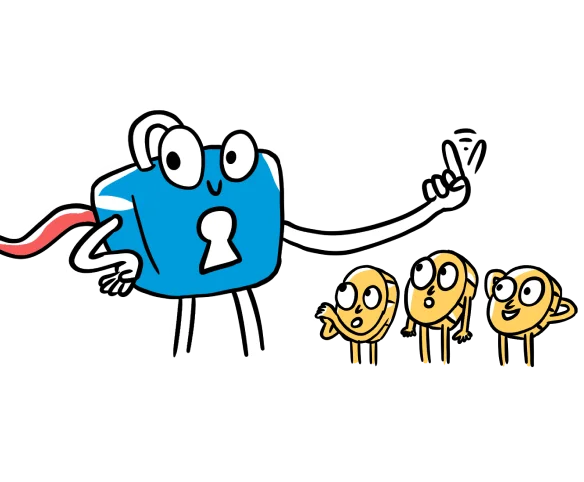 How you can remove malware
The recommended step is to do a factory reset of your phone
After the factory reset, use a different PIN when reinstalling Trust App and use biometrics authentication whenever possible
Have questions?
We have answers
Malware, short for "malicious software", is software designed to harm, exploit or infiltrate devices without the user's consent. Here's what you should know:
1. Data theft: Malware can steal your personal information, financial data and sensitive files - leading to identity theft or financial loss
2. Privacy: Some malware is designed to spy on your activities, including your online browsing and communication
3. System damage: Malware can corrupt or damage your device, rendering it unusable and potentially causing costly repairs or data loss. It can also slow down your device, consume your network bandwidth, and use your system's resources without your knowledge
4. Financial issues: Ransomware can lock your files, demanding a ransom for their release. Paying it doesn't guarantee you'll regain access, and it supports criminal activity. To protect yourself from malware, it's recommended to use antivirus software, keep your operating system & software up to date and exercise caution when clicking on links or downloading files.
Accessibility settings, for example text-to-speech, provide user interface features that make it easier for users with disabilities to navigate a mobile phone. Unfortunately, scammers can exploit these settings to control phones remotely or steal sensitive information.
Our security controls are limited to the detection of malware activity and security threats on your phone. However, it does not collect personal data.
No. With malware-related scams on the rise, your security is more important than ever. That's why this is a mandatory security feature to safeguard your banking account.
Go to your Trust App > Profile > Security for more information.
Apple App Store
Google Play
Samsung
Huawei (App Gallery)
Amazon
Xiaomi Market
LG SmartWorld
While iPhones are generally less susceptible to Malware, they are not entirely immune. Here's what you should know:
1. Jailbreaking your iPhone (removing Apple's restrictions) can make it more vulnerable to Malware because it allows you to install apps from unverified sources. If you install apps from third-party app stores, you may increase the risk of downloading malware-infected apps
2. While Apple is quick to address security vulnerabilities, they can exist in any software. Keeping your iOS version and apps updated is essential to maintain a secure device
3. Apple has strict guidelines for the apps in App Store, which helps reduce the likelihood of malware-infected apps being available for download
4. Malicious websites and phishing scams target iPhone users just as they can target any other device. It's important to be cautious when clicking on links or sharing personal information
To withdraw cash or make a fund transfer, you can go to the Trust ATM located at FairPrice Xtra VivoCity or any Standard Chartered Bank ATM located at Bedok Mall, Bugis Junction, VivoCity, Sixth Avenue, Clementi Mall, NEX Serangoon, Serangoon Garden, Marine Parade, Changi Business Park, Marina Bay Financial Centre and Battery Road.